The Haircolor Expert & Celebrity Colorist NYC
Iconic Celebrity Haircolorist Beth Minardi has dedicated her illustrious career to elevating the perception of professional haircolor to an art form—with the help of the professional colorists she educates on innovative color techniques, forward-looking trends and business strategies.
"Beauty professionals give so much from our hearts, souls, hands and heads, and help our clients feel better every day," says Beth. "We must be highly skilled in both chemistry and art and deserve to be regarded in the highest esteem. I have dedicated my career to helping us all elevate that perception."
Beth first became intrigued by color as a young girl. Her aunt was a renowned painter, who delighted in sharing her passion with her niece. "Aunt Julia would give me a palette and squeeze out colors—white and black, then blue, red and yellow. She taught me how to mix color," says Beth. Little did she know that those experiences would influence her for a lifetime.
Armed with a degree in education followed by a cosmetology license, Beth began working for a major haircolor brand as an educator. She quickly rose through the ranks, learning every step of the way. She landed in New York City, where working both behind the chair and in the lab, Beth played an instrumental role in developing the industry's leading haircolor products. As each of her creations moved the haircolor category forward exponentially, Beth became more passionate about creating every product and shade that she and her haircolorist friends needed to delight their clients.
Enter Beth Minardi Signature Haircolor, a brilliant collection of more than 80 intermixable, essential, high-shine shades. They range from ultra pale to dramatic brunettes, coppers and reds, plus her exclusive tan shades. The Collection offers every shade haircolorists need and none they don't. Together, they create a complete palette of Permanent Crème Haircolor, Demi-Permanent Crème Haircolor and Demi-Permanent Liquid Haircolor for ultimate creativity, shine and superb gray coverage. The brand's scientific tenet: First, do no harm. That's why Beth Minardi Signature Haircolor contains two important conditioners—phytocollagen and ceramide 2—that support both the inside and outside of the hair strand so the hair is conditioned as it is colored.
"In response to the requests from my professional colorist friends, I've created a color collection that delights their image-conscious clients with beautiful, modern, signature haircolor," explains Beth. "What matters is that ten days after it's colored with Beth Minardi Signature Haircolor, the hair still looks as rich and as vibrant as it did on the first day. I've invested my heart, my soul and everything I've learned throughout my career into these products and the education that helps colorists use them to their full potential. As a result, colorists can deliver superior haircolor while they condition the hair, creating a curated color result."
In 2017, Beth Minardi Signature Haircolor was acquired by Personal Brands, a New York City-based family-owned and operated beauty and lifestyle incubator. Since then, Beth and her team have focused on developing new product innovations (coming soon!) and Beth Minardi Color Immersion education. This includes digital education, which haircolorists can attend at their convenience. Her new business and marketing strategies help salons and hair stylists thrive in the new beauty economy.
When she's not traveling to educate haircolorists, Beth sees clients at Samuel Shriqui Salon on the fashionable Upper East Side of New York City. She provides her impressive roster of clients with gorgeous blondes, brunettes and reds ranging from crimson to copper. Spectacular gray coverage and silver enhancements, plus the most eye-catching shade-on-shade highlightings and balayage. She's prepped celebrities from Evan Rachel Wood, Mandy Moore, Sara Jessica Parker to Julianne Moore, Brad Pitt and many others for a variety of starring roles.
As the professional beauty industry's most awarded haircolorist, Beth has received The North American Hairstyling Awards' Lifetime Achievement Award, been honored as a "Ceiling Crasher" by EmpowHERment and been named as one of the 50 Most Influential Hairdressers for her work as a passionate haircolor educator by Modern Salon. BehindtheChair.com named her Haircolor Educator of the Year multiple times and American Salon magazine honored her as Haircolorist of the Year.
Beth is a graduate of the University of Central Florida.
Beth is mother to her daughter Christa and her beloved poodle, Mango.
For more information on Beth Minardi Signature Haircolor and educational opportunities and to sign up for Beth's complimentary VIP Colorist Newsletter, visit BethMinardi.net or call 1-855-426-7765.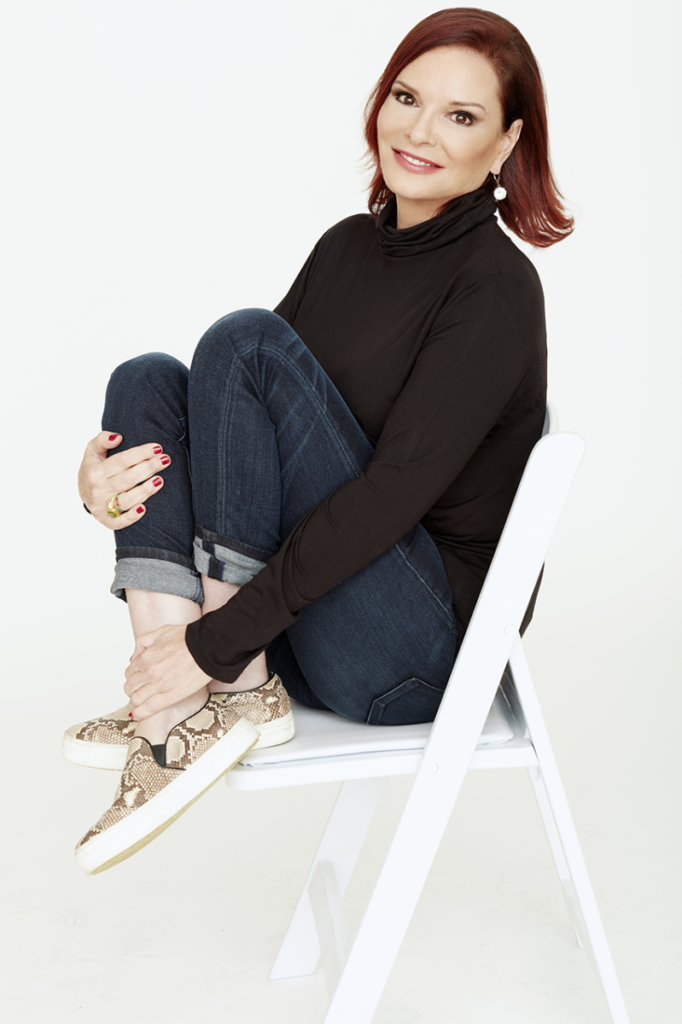 Copyright © 2018 Beth Minardi. All rights reserved